ABOUT CBD
What makes our products great?
CBD
or
cannabidiol
is a non-psychoactive
cannabinoid
found in hemp. Although hemp is part of the cannabis family, we offer
hemp CBD oil
for sale that contains only trace amounts of the psychoactive properties commonly associated with cannabis. This means you can buy
hemp CBD oil
from us and trust that you are getting completely legal products.
We offer you
ultra-concentrated
hemp CBD
that is grown and harvested in select microclimates on generational farms in hemp-friendly countries. Once harvested, our hemp is carefully processed and undergoes extraction and quality testing, creating legal
CB
D-rich hemp oil which we infuse into each and every Hemp Health product. This ensures that all our products have the desired
hemp CBD oil
effects while satisfying federal laws and guidelines for production and distribution.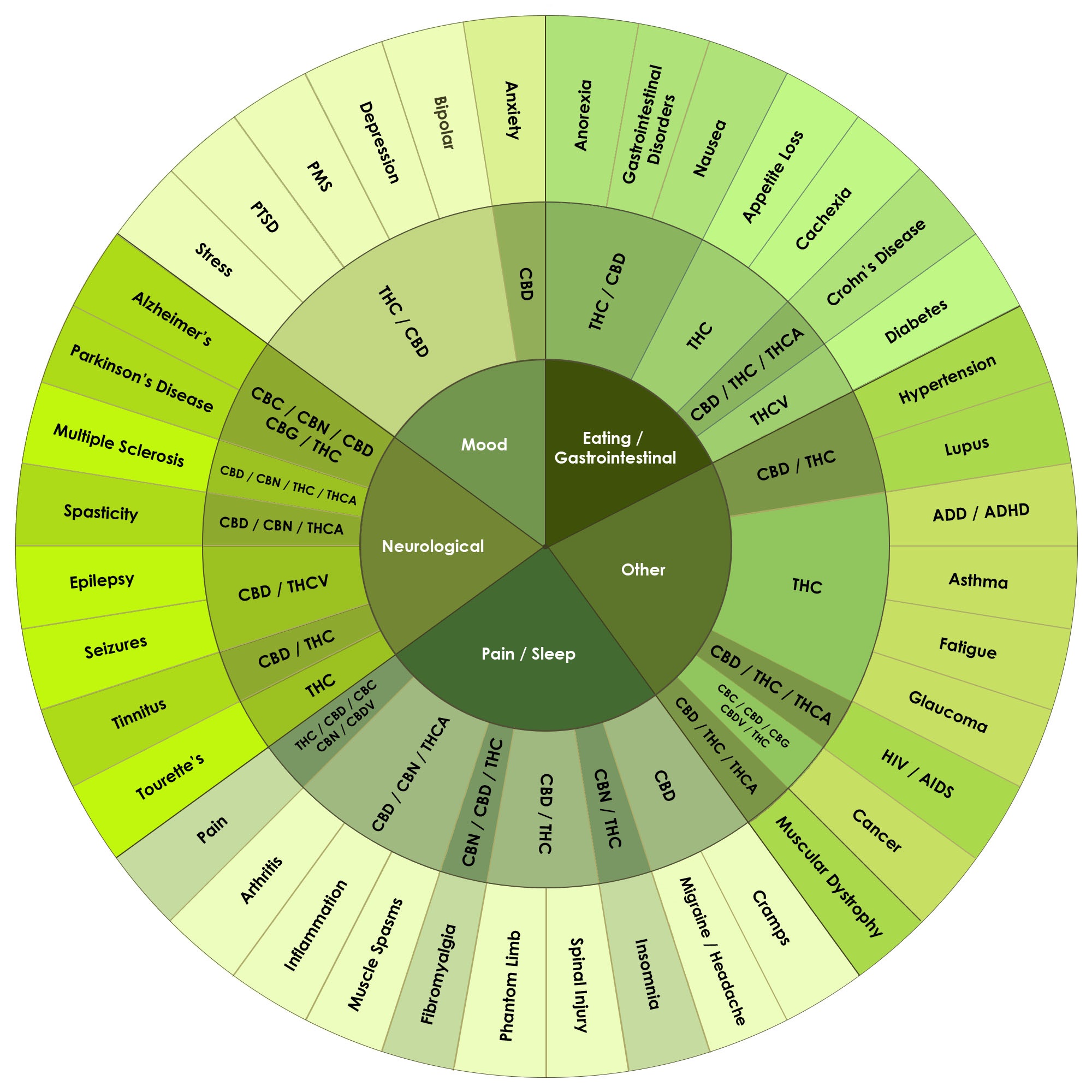 Cannabidio
l is one of the most prevalent chemical compounds found inside the resin glands (trichomes) of the female cannabis plant. These chemical compounds are known as
cannabinoids
, or substrates that bind to special receptors on your cells that make up a larger
endocannabinoid system
.
Like CBD's more famous relative, tetrahydrocannabinol (THC), cannabidiol is just one of 85+ cannabinoids found in the marijuana plant.Very unlike THC, however, CBD is completely non-psychoactive.Yep, that's right. CBD cannot get you "high" or "stoned" in the way that THC does. While CBD still has an effect on your body, consuming CBD by itself isn't going to send you on the cerebral adventure associated with THC.
HEALTH BENEFITS OF CBD-RICH HEMP OIL
---
Kill or slows bacteria growth (Antibacterial)
Reduces blood sugar levels (Anti-Diabetic)
Reduces vomiting and nausea (Anti-emetic)
Reduces seizures and convulsion (Anti-Epileptic)
Reduces inflammation (Anti-inflammatory)
Reduces risk of artery blockage (Anti-ischemic)
Inhibits cell growth in tumors/cancer cells (Anti-proliferative)
Treats psoriasis (Anti-psoriatic)
Tranquilizing, used to manage psychosis (Antipsychotic)
Suppresses muscle spasm (Antispasmodic)
Relieves anxiety (Anxiolytic)
Promotes bone growth (Bone Stimulant)
Relieves Pain (Analgesic)
Reduces function in the immune system (Immunosuppressive)
Reduces contractions in the small intensines (Intestinal Anti-prokinetic)
Protects nervous system degeneration (Neuroprotective)
---
CBD, or cannabidiol, is a non-psychoactive component of cannabis, and constitutes for up to 40% of the plant. CBD is also believed to be the cannabinoid with the greatest medicinal potential. At Hemp Hookahzz, our CBD oil comes from naturally-cultivated hemp plants so there is only trace amounts of THC—the psychoactive compound that gives users a "high" feeling.When you vape with our CBD oil, you won't feel any high, but will benefit from CBD's medicinal properties. CBD is legal in the US, and most countries of Europe and is considered a nutritional supplement.
*While Hemp Hookahzz cannot make any claims about CBD (due to FDA regulations), we can guarantee that our CBD cannabidiol oil is pure, non-synthetic, and a natural constituent of premium industrial hemp oil. We encourage you to talk with your physician or health care practitioner about CBD-rich hemp oil. There are also many independent, peer-reviewed studies about CBD available online.
Why Buy Hemp CBD Oil from us?
We offer high quality products you can trust. We offer one of the most quality yet most affordable high CBD hemp oil products on the market today. We provide you with the most natural product, and it shows in our hemp CBD oil reviews.
Our CBD oils and CBD waxes/dabs are the purest, most natural CBD products available—with the highest concentration. Hemp Hookahzz CBD e-liquid contains 18mg, 24mg, and now 40mg (nicotine-free only) of CBD. No other brand offers the concentration we do. Also unlike other brands, our patent-pending formulation will not separate— resulting in a consistent delivery of CBD oil. Our CBD products are carefully developed under valid regulation, and manufactured in a US-based, FDA-approved facility.
Hemp Hookahzz CBD oil contains vegetable glycerin, CBD hemp oil, GABA (gamma-aminobutyric acid), and flavoring. Only natural ingredients—nothing synthetic, toxic, or chemically-derived.
We strive to make our products the best. We offer third party lab test results to validate the superiority of our products. Whether you're ordering hemp CBD oil wholesale, for yourself, or even your pet, you know you're getting trustworthy products.
We provide you with a personal, quality experience.
Our outstanding customer service is dedicated to meeting your needs.
Contact us.